VietNamNet Bridge – Samsung and Microsoft this year relocated their smartphone production bases in Vietnam as they have closed factories in other parts of the world.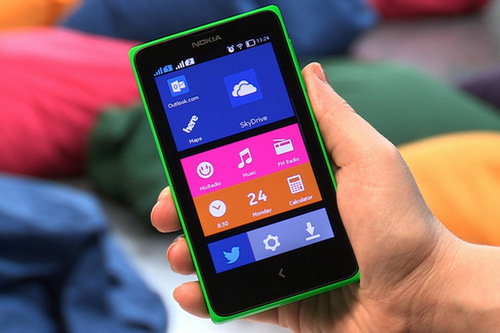 In mid-August, Microsoft, the new owner of Nokia phone brand, announced that its factory in Bac Ninh would become a major smartphone production base in its global value chain.
Nokia, the 150-year old phone manufacturer, is relocating its factories in Hungary to other sites. It is also closing some of its factories in China.
More than 30 production lines from its factories worldwide will be brought to Vietnam by the end of the year.
Stephen Elop, CEO of Nokia in October 2013 and now vice president of Microsoft, said, after Nokia inaugurated its factory in Bac Ninh province, that he could see great advantages setting up a production base in Vietnam.
He said Nokia was encouraged by the investment incentives offered by the Vietnamese government, including the 10 percent corporate income tax for the first 15 years, and tax exemption for the first four years after the year it begins to have taxable income, and a 50 percent tax reduction in the next nine years.
Microsoft, the new owner of Nokia, understands the Vietnamese market well as it has been there since 2007.
Samsung has also said that it would use Vietnam as a major production base after pouring $6 billion into the factories in Vietnam.
The managers of the South Korean group confirmed that its total investment scale in Vietnam had increased 10 times over the last five years.
Another South Korean giant, LG Electronics, has announced it will put a $1.5 billion project in Hai Phong City into operation in October.
Unlike Nokia and Samsung, the LG factory in Hai Phong will not focus on smartphones as the key products in the immediate time, but on TVs, washing machines and carpet sweepers.
However, the representative of the group said that it would make smartphones in Vietnam in the future.
Apple has not made an official investment in Vietnam, but has taken a move towards Vietnam.
Bloomberg has reported that Apple is negotiating with FPT, the Vietnamese largest information technology group, on plans to develop the Vietnamese market in the near future.
Vietnam, according to analysts, deserves to be a good investment point for Apple. The sale of Apple products in Vietnam rose threefold within the first three months of 2014, a growth rate which was five times higher than in India, where Apple has injected big money to acquire a bigger market share.
Sales of iPhones in Vietnam have been increasing steadily week after week.
Apple's representative said at a press conference in July that the firm's management board now sees Vietnam as a potential market.
Source: VNE